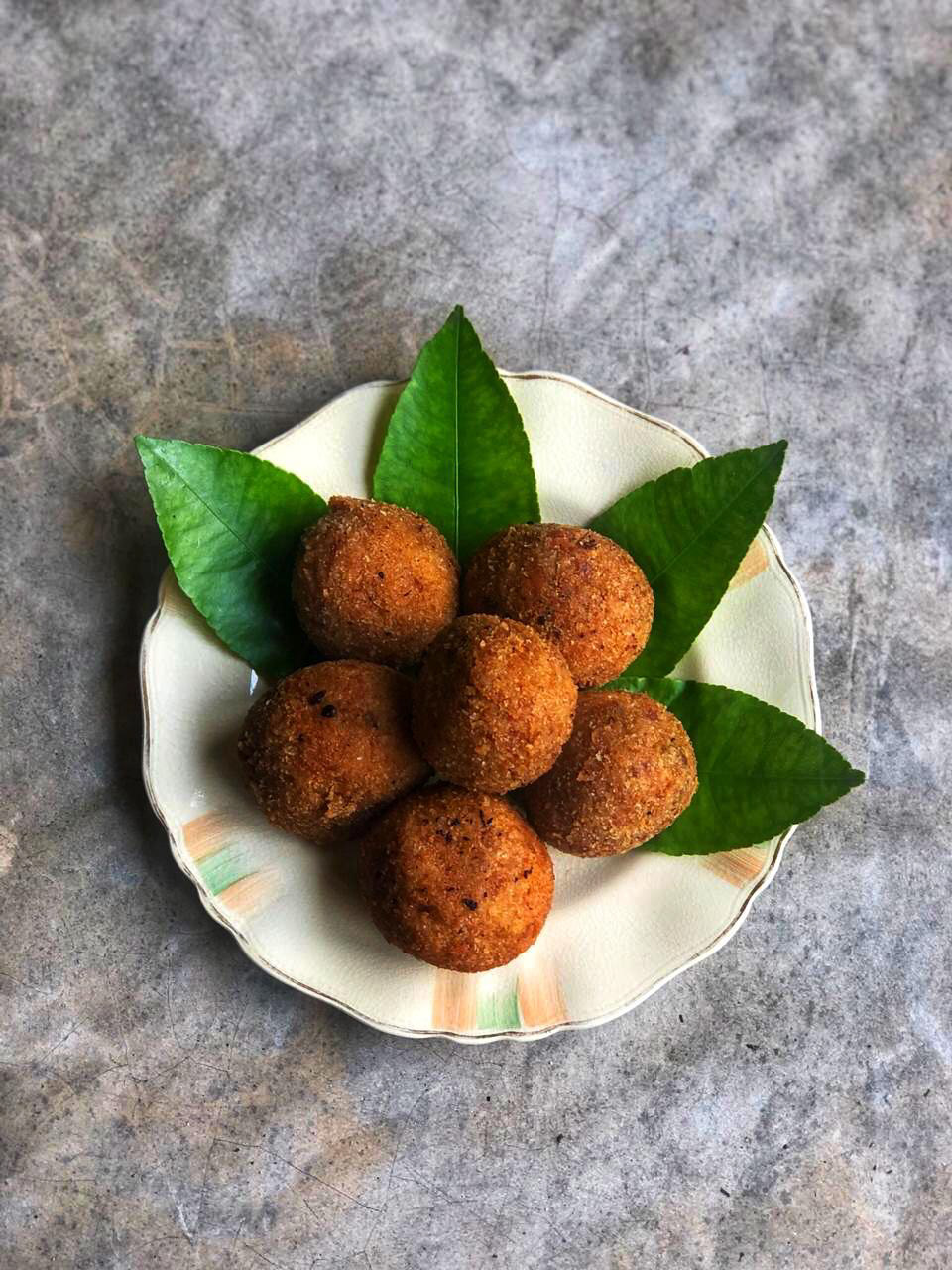 One of my absolutely favourite things to eat are hot hot fish cutlets, ideally fried in coconut oil. It's a bit of a process to make (at least for me), so we don't make them often. I have had a hankering for homemade fish cutlets for a while now, but with curfew in place, and limited access to produce, I've been reluctant to use precious ingredients unnecessarily.

However, it seemed as though the universe wanted us to make cutlets! We seemed to have a few too many tins of mackerel, we had leftover crusts of bread for the crumbs, we even got some lovely fresh coriander leaves and I found slightly dodgy potatoes (bought pre-curfew and kind of forgotten about) that were on the verge of going bad. So there was really no excuse for fish cutlets, was there? .

Every Sri Lankan has their own cutlet recipe. This is ours.

 ~ 1 Mackerel tin
 ~ 500g boiled Potatoes
 ~ 2 Onions
 ~ Curry leaves
 ~ Coriander leaves
 ~ Green chillies
 ~ Tomato sauce
 ~ A squeeze of Lime
 ~ Chilli powder, Pepper, Salt
 ~ Flour slurry for dipping*
 ~ Homemade Biscuit crumbs 
We start of by making the bread crumbs aka biscuit kudu in Sinhala. In proper low waste mode,  we've been saving crusts of bread in the fridge. So we dried these in the sun one morning (nature's oven here in sunny Sri Lanka)  and blitzed them up to a powder in the food processor.

To make the filling for the cutlets, fry finely chopped onions, green chilies. flaked mackerel and curry leaves with the spices. Add crushed boiled potatoes (Miss Podi Hands is usually chief potato crusher) and finely chopped coriander leaves. Season with tomato sauce, lime juice, chili powder, salt and pepper. Allow to cool and (get the kids to) make little balls. We usually pop these in the fridge for about 15 minutes for them to firm up a little at this stage. Dip cutlets in flour slurry and biscuit crumbs,  again, podi hands are good at this. * The flour slurry is a simple batter for coating the cutlets;  just a couple spoons of flour mixed in with some water, an alternative to egg wash, to help the crumbs adhere to the cutlets. You can double crumb the cutlets for an extra crunchy and thick crust. Once crumbed, deep fry in hot oil until the cutlets are golden brown.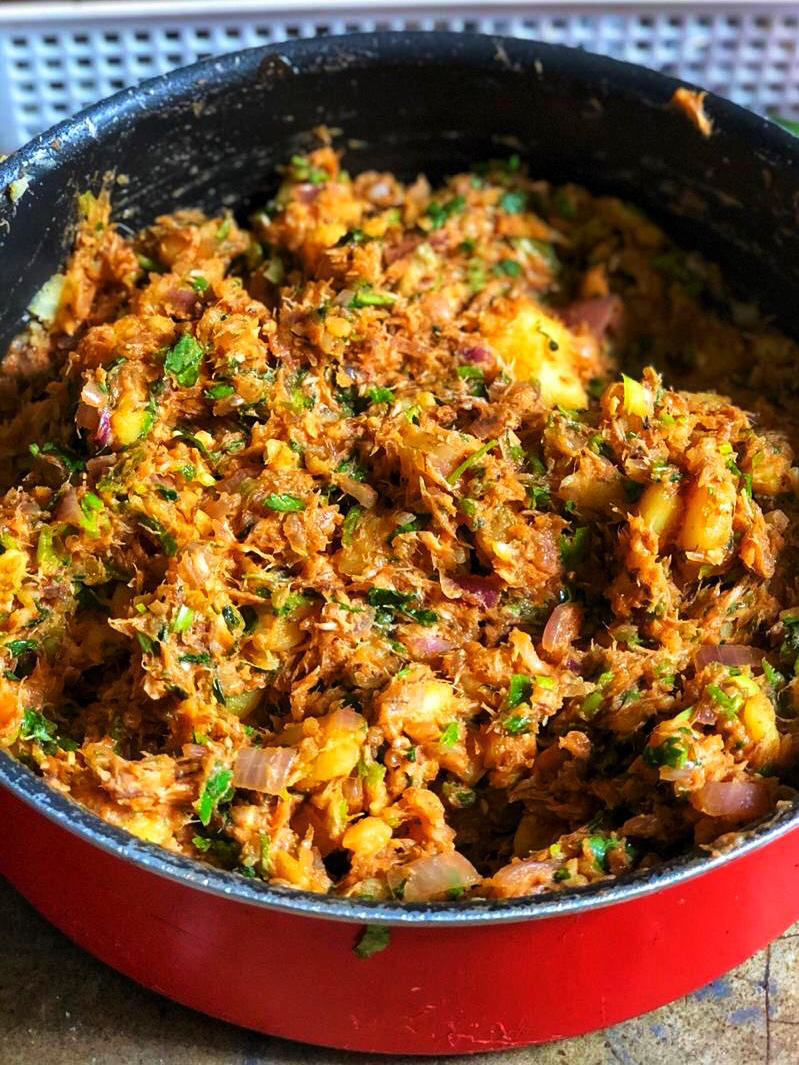 We usually make a big batch like this of about 40-50 cutlets and freeze them, spread out on a couple of trays in a single layer till rock solid and then transfer them into zip lock bags. Defrost either at room temperature for an hour or microwave for 30 seconds, until the inside is no longer frozen,  and fry for a couple minutes until golden brown and hot all the way through.