Nothing beats a warm, soft bite of fluffy Sri Lankan butter cake. Its such a staple that every local bakery, and I mean Every local bakery, will have butter cake on the menu. At a glance, butter cake is basically like a pound cake, but somehow, softer and lighter. This butter cake recipe makes a tiny 6 inch cake, but the quantities can be doubled and tripled to make larger cakes.
Preheat the oven to 180C. 
In a clean, dry bowl beat butter with an electric beater till its gently whipped, light and fluffy. Add sugar and whisk until the sugar is creamed in with the butter and mixture has lightened in colour and texture. Add the eggs, one at a time, making sure each egg is fully incorporated before adding the next. Add milk and vanilla extract and mix till combined. Sift the flour and rising agents together and gently fold it into the cake batter. Do not overwork the batter once the flour has been added.
​​​​​​​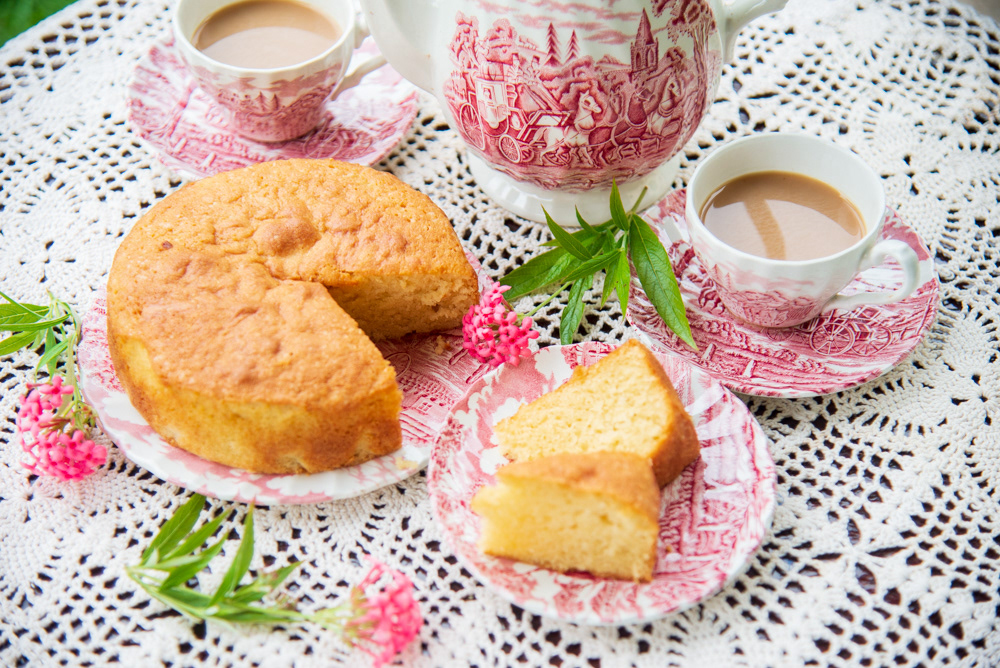 Pour the batter in to a baking tin lined with baking paper and bake for 30-35 minutes, until an inserted skewer comes out clean.