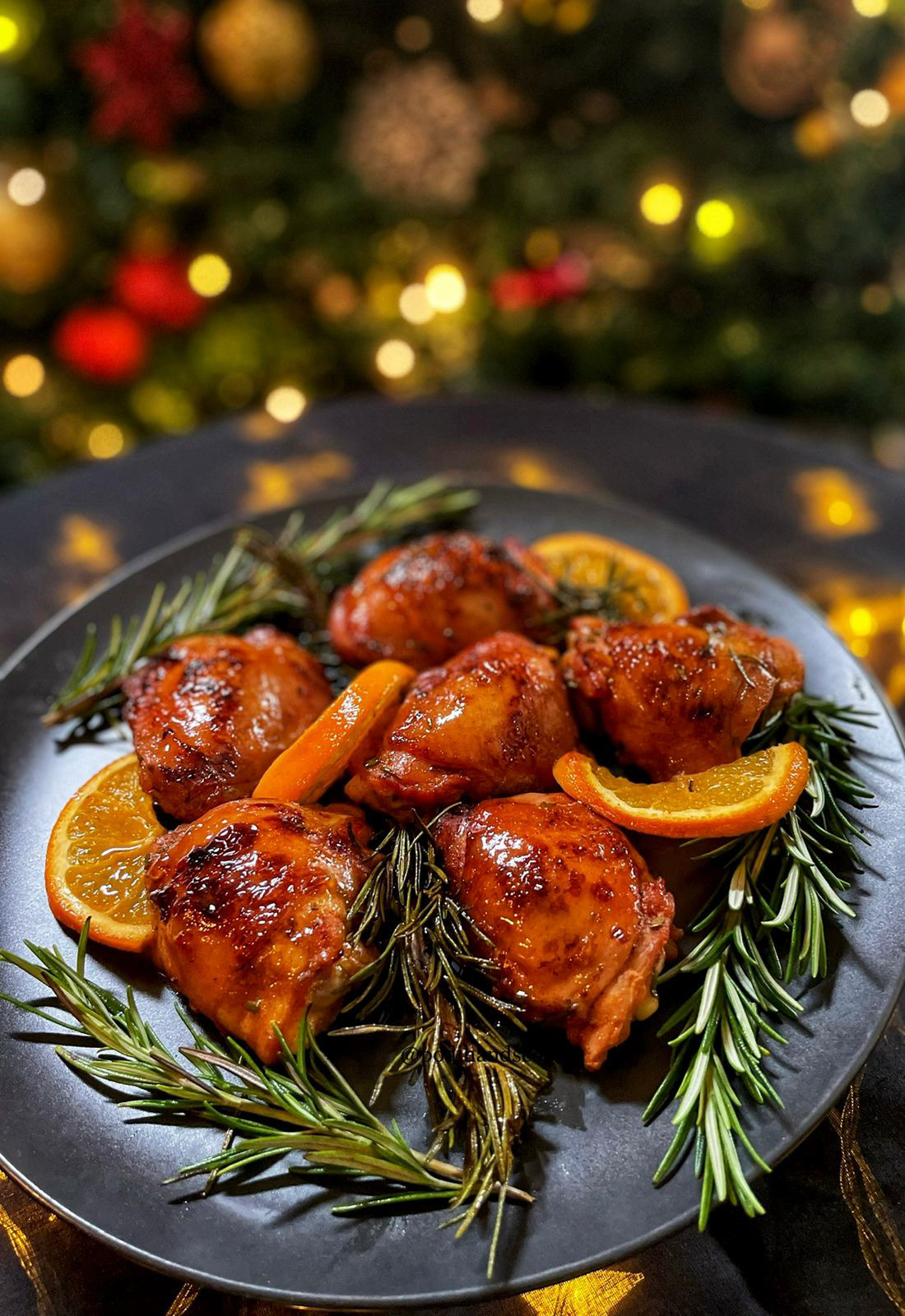 This is such a simple recipe, where the oven and marinade does all the work for you. The savoury depth of flavour in the Exxtreme sauce pairs so well with the fresh zestiness of the orange and the herbaciousness of the rosemary.  This recipe works best with chicken with skin. I used thighs as its juicer and cooks faster, but feel free to use a whole chicken and adjust the baking times.
 - ¼ cup chopped Celery (optional)
 - 1 tbsp Miris Level Exxtreme sauce
 - 1 tbsp Honey + extra for glaze
 - 1 tsp Paprika or chili powder
Make marinade with Miris Exxtreme sauce, orange juice, lime juice, orange zest, soya sauce, honey, paprika, herbs and salt.
Rub salt, paprika and herbs on chicken, then pour marinade over the chicken.
Mix well and allow to marinade for at least 2-3 hours or overnight in the fridge.
Sear chicken in a hot pan for 2-3 minutes until browned.
Place chopped celery in a baking dish and top with seared chicken, skin side up.
Arrange slices of orange and rosemary sprigs around the chicken.
Mix pan juices, honey and more orange zest into the marinade that was set aside. Brush the tops of the chicken with this mixture.
Bake for about 20 minutes, take out of the oven and brush chicken with the glaze again. Then bake for another 10-15 minutes, or until the chicken is cooked through and the juices run clear.
​​​​​​​