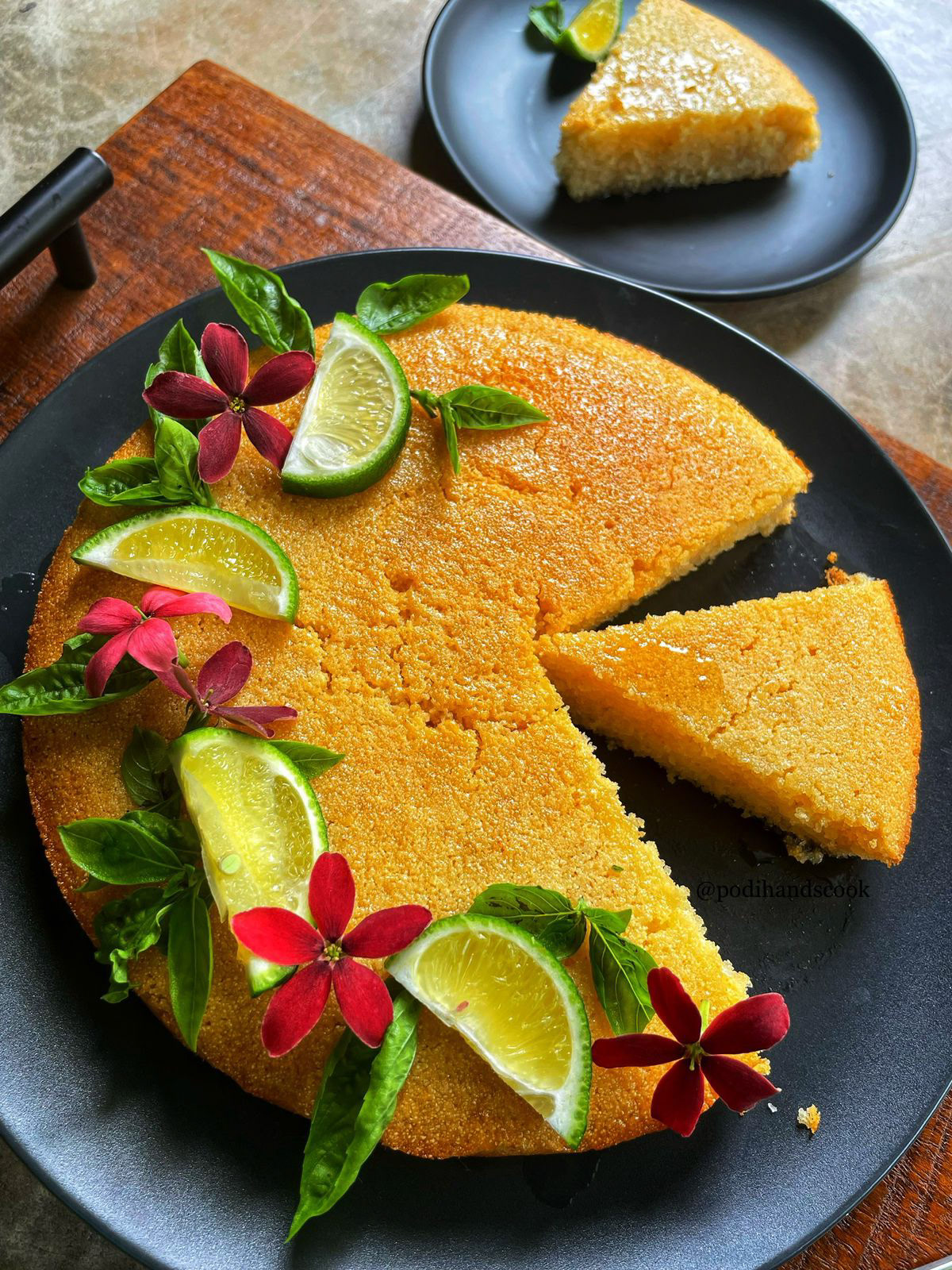 Similar to a Turkish Basbousa cake, this is an eggless treat that is light and slightly crunchy. It's the perfect cake to serve warm with a hot cup of tea or coffee. Once the cake is baked, its soaked in a zesty sugar syrup that really takes it to the next level. The cake itself is not overly sweet, so if you feel you need to add more syrup -please go right ahead. The syrup soaked cake is sure to just melt in your mouth!
 - 1/4 cup Almond flour or ground cashews 
 - Squeeze of lime juice or rose water (optional)
​​​​​​
​​​​​​​
1. Preheat oven to 180C and line an 8 inch cake tin with baking paper
2. In a bowl, mix together the dry ingredients - semolina, almond flour, icing sugar, baking powder and baking soda.  
3. In a separate bowl, mix yogurt, milk and butter till well combined. make sure their are no lumps.
4. Fold in the dry ingredients into the yogurt mixture and mix until well combined. 
5. Bake in a preheated oven for 25-30 minutes, until the top is golden brown and a toothpick inserted into the center comes out clean. 
6. While the cake is baking, make the sugar syrup. Simmer water and sugar together, until the sugar dissolves and the mixture thickens slightly. 
Add lime juice or rose water and leave aside to cool.
7. Once the cake is baked, allow to cool in the tin for 10 mins.
8. Transfer the cake onto a plate and spoon the syrup over the top. Decorate and serve warm.